A Walk About ...
A quick search from a variety of communities will share this basic information: The term, labyrinth, is of ancient Greek origin. Labyrinth walking is an ancient practice used by many different faiths for centering, contemplation, and meditation. By walking slowly in prayer you can quiet your mind and focus on spiritual, personal, psychological, or relational growth, and questions.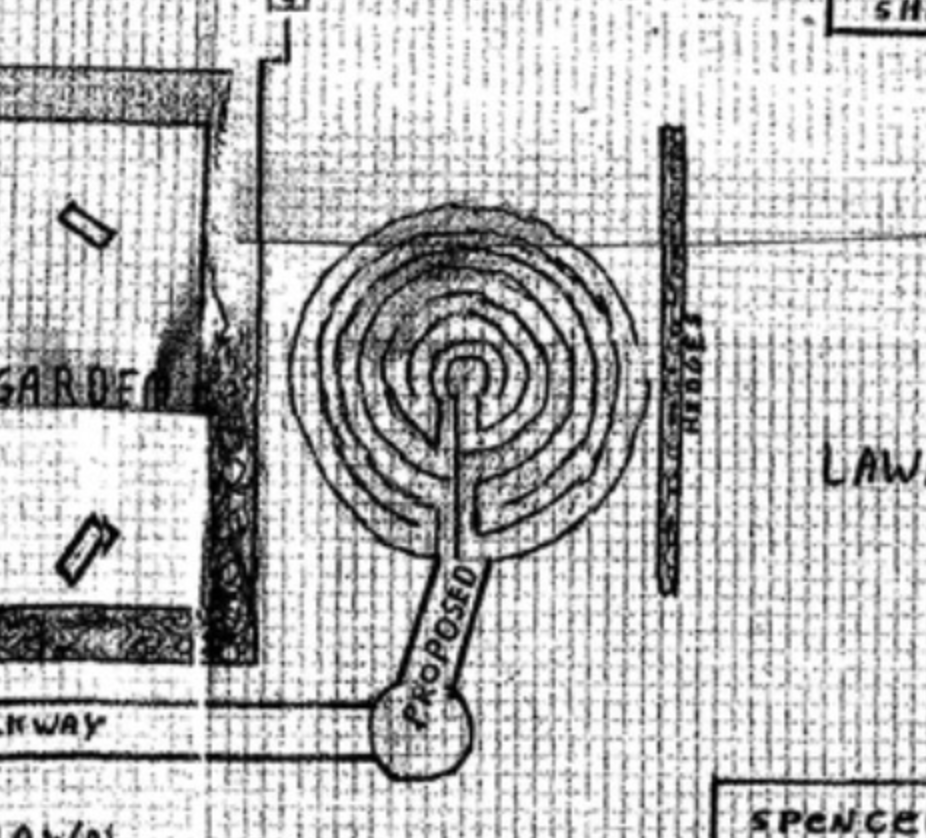 Pre-pandemic, Labyrinth committee chair, Bill Weidman, and our former internship, Caryn Eskridge, offered forums and other studies about labyrinths. Our Director for Children and Youth Ministries, Judi Wallace, has led (separated and masked) classes around our temporary labyrinth throughout the days of pandemic life. The confirmands, neighbors and an array of parishioners have taken prayerful steps to reflect on life. Many articles have been in our Steeple about the labyrinth and the Business Committee confirmed the space (in between the Memorial Garden and the Spencer House grape vines) for it at Church Council.
Without advertising we already have raised about ten thousand dollars almost half our goal! If you feel drawn to this ministry and vehicle for spiritual reflection, please ask Bill questions, read past articles, research, walk the labyrinth, and contribute. We need about eleven thousand more dollars.
Peace on the journey,
Ginger