First Congregational Church of Guilford announces "Connecticut Shoreline CROP Hunger Walk Month"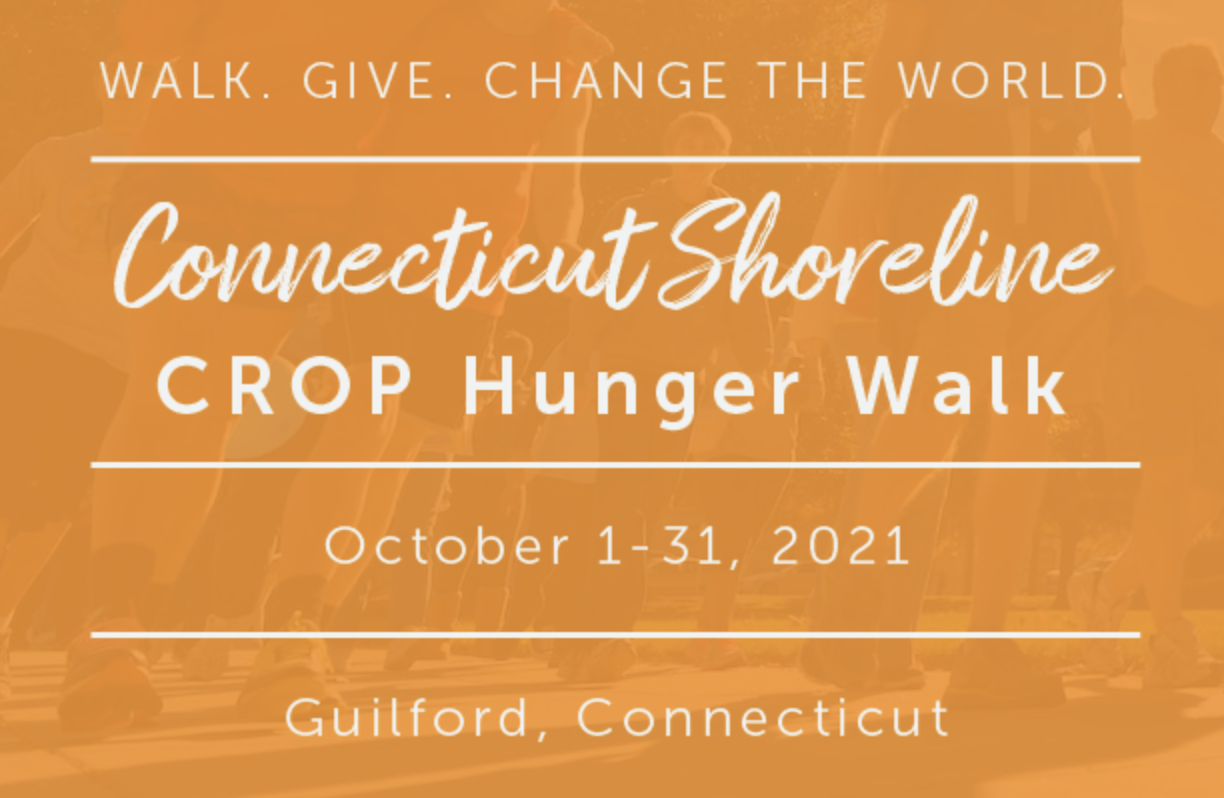 CROP Hunger Walk, a nationwide movement sponsored by Church World Service, is vitally important to many people in the US and around the world who continue to struggle with the Covid-19 pandemic and it's devastating effects. The UN estimates that 130 million more people could be at risk of starvation and a half a billion pushed into poverty. Because of Guilford's past commitment to ending hunger through the support of CROP Hunger Walks, it's important that our community is aware of several of the focus areas supported by this years' walk.
Haiti: On August 14th a Major 7.2-magnitude earthquake followed by torrential downpours from Tropical Storm Grace destroyed or damaged communities that have never fully recovered from Hurricane Matthew in 2016. The storm triggered mudslides that have hampered relief efforts.
Afghanistan: Support for the tens of thousands of Afghans who will be arriving in the United States in the next few weeks.
Hurricane Ida: In August, Ida slammed into Louisiana as a dangerous Category 4 storm with 150 mile per hour winds. Church World Services will supply Emergency Cleanup Buckets, Blankets and Hygiene Kits and School Kits to aid the more than a million people in Louisiana and Mississippi without power.
As usual, seventy five percent of the funds raised go to support National/International needs such as mentioned above. Twenty five percent are retained, locally, and support Guilford Interfaith Ministries, Madison Community Services, Christian Community Actions (New Haven) and the Food Pantry of North Branford. Since its inception, the Shoreline CROP Hunger Walk has raised $412,49. with $102,418. retained locally.
Because of Covid-19, this year's Walk will be virtual and lasts for the month of October. You can select the day (days) that you want to walk and the friends and family who will join you. The average distance that women and girls in developing countries walk, daily, for clean water is 3.7 miles. You can select the walk you desire in your neighborhood, from the Guilford Green to the Town Marina, or on your treadmill! Your Walk! Your Choice!
Will you join us to walk for the people who are feeling hungry and are spiraling into poverty around the world? Every step you take, every donation you make or gift you give means you are releasing someone from hunger's grasp. Sign up today and ask your friends and family to support your walk!