"First Church Reads" is a feature section of the Steeple where staff members or members of the church may be invited to offer book and formation recommendations that specifically help deepen spiritual life. This week we have recommendation from The Rev. Nancy Leckerling and the Environmental Ministry Team (EMT) about the book, Climate Church, Climate World.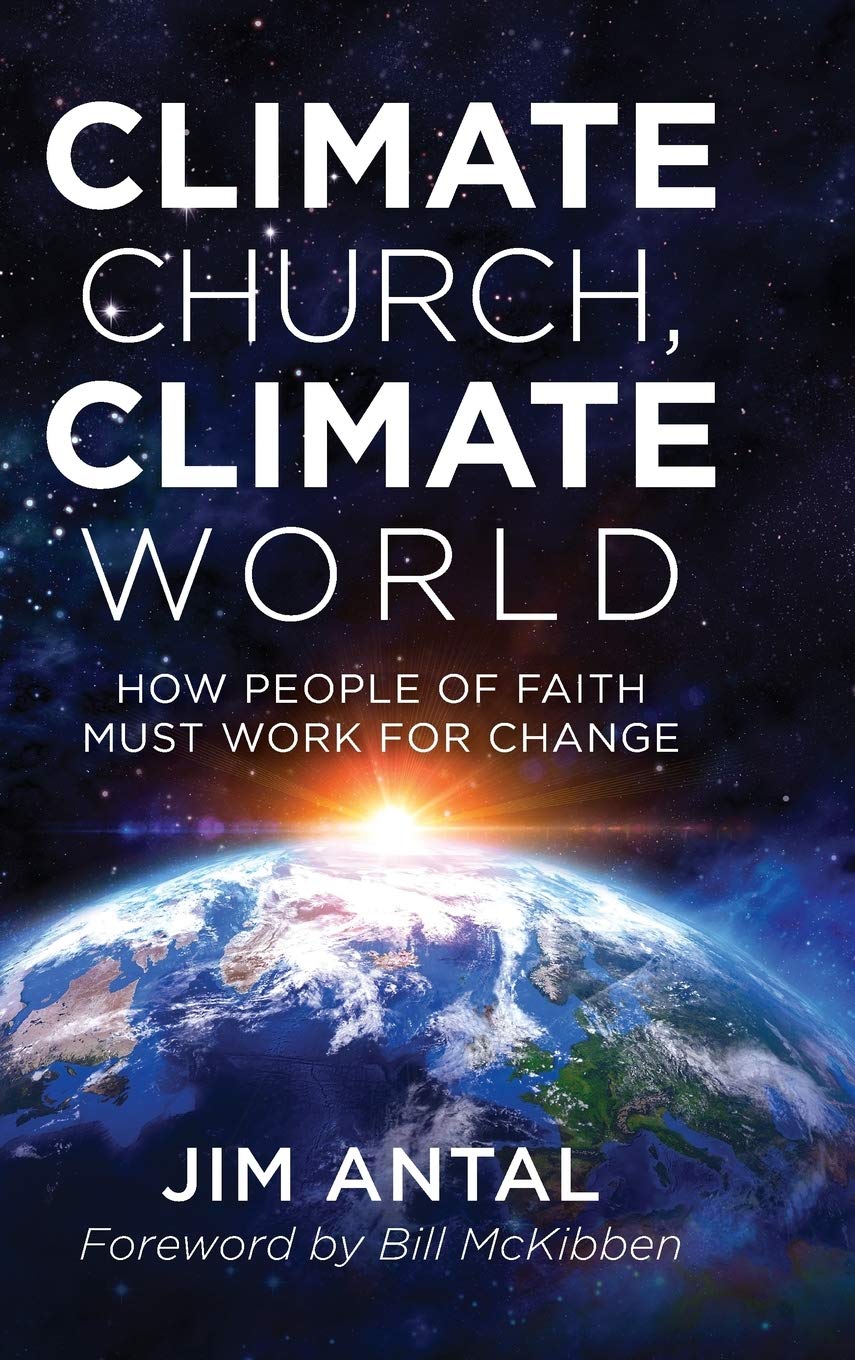 UCC Pastor Rev. Dr. Jim Antal, who serves as the Special Advisor on Climate Justice to the UCC, is one of the leading voices of faith addressing the climate crisis. We had a five-week study group at church last fall about Jim's book, Climate Church, Climate World, wherein Jim posits that climate change is the greatest moral challenge humanity has ever faced. Yet, he says it is for times such as this that the church was born. He sees global warming, which intensifies all forms of injustice—hunger, refugees, racism, poverty, inequality, deadly viruses, war, homelessness—as the impetus for churches to "repurpose" in order to respond to the threats to Creation. He asks, "What would it look like for today's church to become a witness on behalf of God's Creation?" And he means ALL of Creation--animals, plants, and our planet, as well as humans. Jim reminds us that the people suffering the most from climate change are those who did the least to cause it and who have the fewest resources to deal with it. And he calls on us, as individuals and as congregations, to protect and advocate for God's Creation on behalf of future generations.

Jim's book is very readable and he offers thought-provoking questions at the end of each chapter. He grounds his ideas in Scripture (e.g., Genesis 2; Psalm 24:1; John 18: 37–38), and he offers concrete actions lay-people and our ministers can take to work for Creation justice. Another reason I like this book is because Jim introduces his readers to and shares ideas from many luminaries in the climate justice movement, including Pope Francis, Bill McKibben, Katharine Hayhoe, and Larry Rasmussen. In this book, you will also learn about terms such as the "Sixth Extinction" and the "Anthropocene". Jim's end-notes are a valuable resources in themselves.
The author prophesies that our new actions as the faithful will be guided and driven by a future that embraces: resilience in place of growth; collaboration in place of consumption; wisdom in place of progress; balance in place of addiction; vision in place of convenience; accountability in place of disregard; and self-giving in place of self-centered fear. He hopes we all will acknowledge the existential threat of climate change. He delineates why preaching on climate justice matters, he enumerates spiritual practices for cultivating hope, and he emphasizes the importance of our witnessing together against the powers and principalities who deny climate change, promote the use of fossil fuels, and blithely exacerbate environmental racism.

Jim had been scheduled to preach here last March and this month before the pandemic intervened twice. We hope to reschedule his visit for next fall. The Adult Education Committee and the Environmental Ministry Team purchased many copies of Jim's important book. I encourage you to read this modern "prophet's" timely words of warning, action, and hope. His passion for Creation care infuses the whole book! Please call me (203-245-7481) or email me to request your free copy of Climate Church, Climate World. I will gladly drop it off in your mailbox.

In faith and hope,
Rev. Nancy Leckerling