Dear First Church Guilford,

We have had two years unlike any the church or world has ever seen! It has been filled with adaptive and technical challenges beyond anything our 2019 imaginations could have invented. When I accepted the call to First Church in 2019, I never could have imagined the growth and the complexity of what our shared ministry together would become over the past two years. It has also been one of the great joys of my life, and so it is with gratitude that I share that I have been offered and accepted the position as the Assistant Regional Director for the Anti-Defamation League (ADL) of Connecticut.


"ADL is a leading anti-hate organization that was founded in 1913 in response to an escalating climate of antisemitism and bigotry, and today is the first call when acts of antisemitism occur. A global leader in exposing extremism, delivering anti-bias education and fighting hate online, ADL's ultimate goal is a world in which no group or individual suffers from bias, discrimination or hate." -adl.org

This position is a calling for me blending my eclectic background and diverse experience working to counter hate. Some of you will remember this blog post in December about the rise in antisemitism and my personal concern as a UCC clergy-person who is half Jewish. An LGBTQ activist my whole life, I am also passionate about the work for Diversity, Equity, and Inclusion and being actively anti-racist. First Church's witness to the Civil Rights History Trips has deepened my understanding of my own white privilege and the lifelong journey of growing in awareness. My husband, who is from Venezuela and experienced the worst of our immigration system, and I have remained actively engaged in immigration issues and process. As a national housing authority commissioner and Habitat for Humanity fundraiser, I see all of these issues intersecting around housing justice, zoning, and equity. This new role will allow me to dedicate my life and work full-time to these issues and many more as the ADL works to counter extremism in all its forms.

I will take with me all I have learned in my two years at First Church from technology to crisis management to flexibility. First Church has been a place of courage and creativity to innovate and thrive even in the face of a Global Pandemic. If this congregation can thrive and create new ways of living during a pandemic, I know there isn't anything you can't do if you do it together. In the midst of all of the changes and fear, we have worked together as clergy, staff, congregation, and community to creatively pivot, adapt, and innovate. This has meant for me teaching two years of online Confirmation mentoring for 40 students and their mentors, creating new portals, databases and ways to stay in touch, editing and publishing a new weekly online newsletter and feature article called The Steeple, becoming a web designer and building a new site, learning how to be a video editor and sound engineer, working with the endowment and annual giving in new ways, and doing all of the other jobs of a minister virtually and with patience. Despite the pain and sense of loss in the pandemic, I will look back on the past two years with love and deep gratitude.

My friend, my colleague, and my boss, The Rev. Dr. Ginger Brasher-Cunningham, and I have focused our energies on both meeting the needs of this congregation in a pandemic while balancing the need to stay healthy as leaders in community. Our world is in need of leaders, congregations, and initiatives that actively counter bias and hate in all its forms, and I have accepted the position with Ginger's kind support knowing that this is the work I need to do for such a time as this.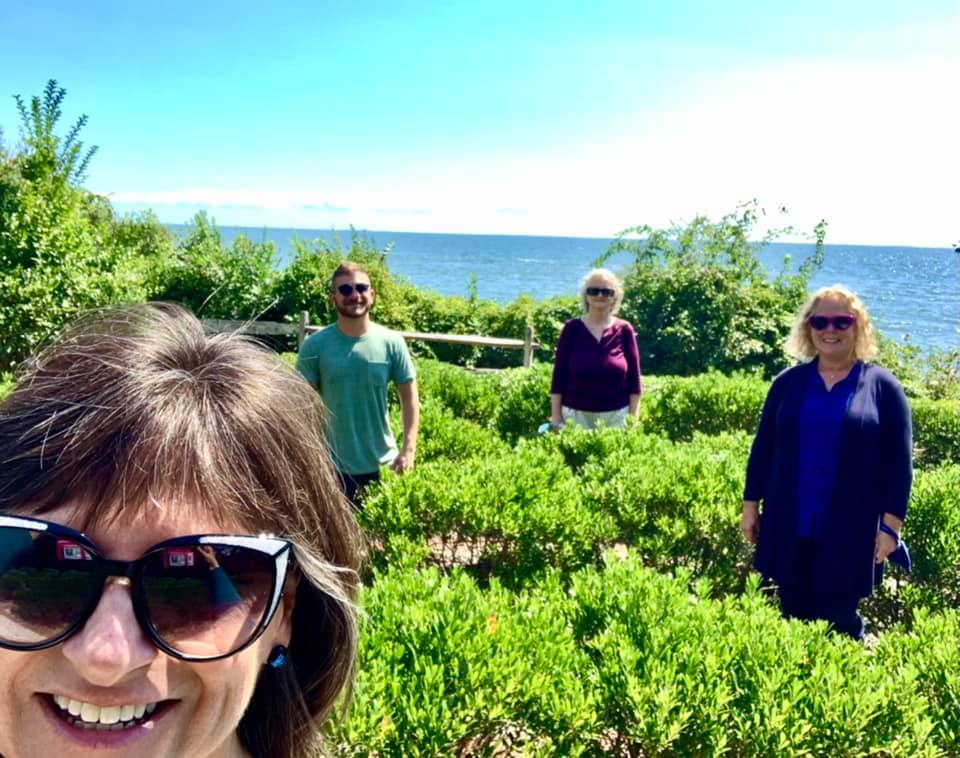 I will be preaching here at First Church and through our YouTube Page on both September 19th and October 10th, so I will save the goodbyes for those last opportunities to address you from behind Henry Whitfield's esteemed pulpit. If you calculate the percentage, I have only been at First Church for 0.53% of its 378-year history, but I have been forever changed by it. I know that I will miss you. The most beautiful church, filled with passionate justice advocates of faith, in one of the most historic communities in New England. I will always know that I served the best church possible through one of the hardest time imaginable, and I pray that you will remember my short (0.53%) but content-compact tenure here with joy as well.

With Hope and Joy,
The Rev. Jake Miles Joseph