Does it feel like you have been spending too much time alone with your thoughts about all this
heartbreaking and scary news?

Are you feeling less fulfilled, overwhelmed or less happy as we live through this pandemic together?... You are in good company!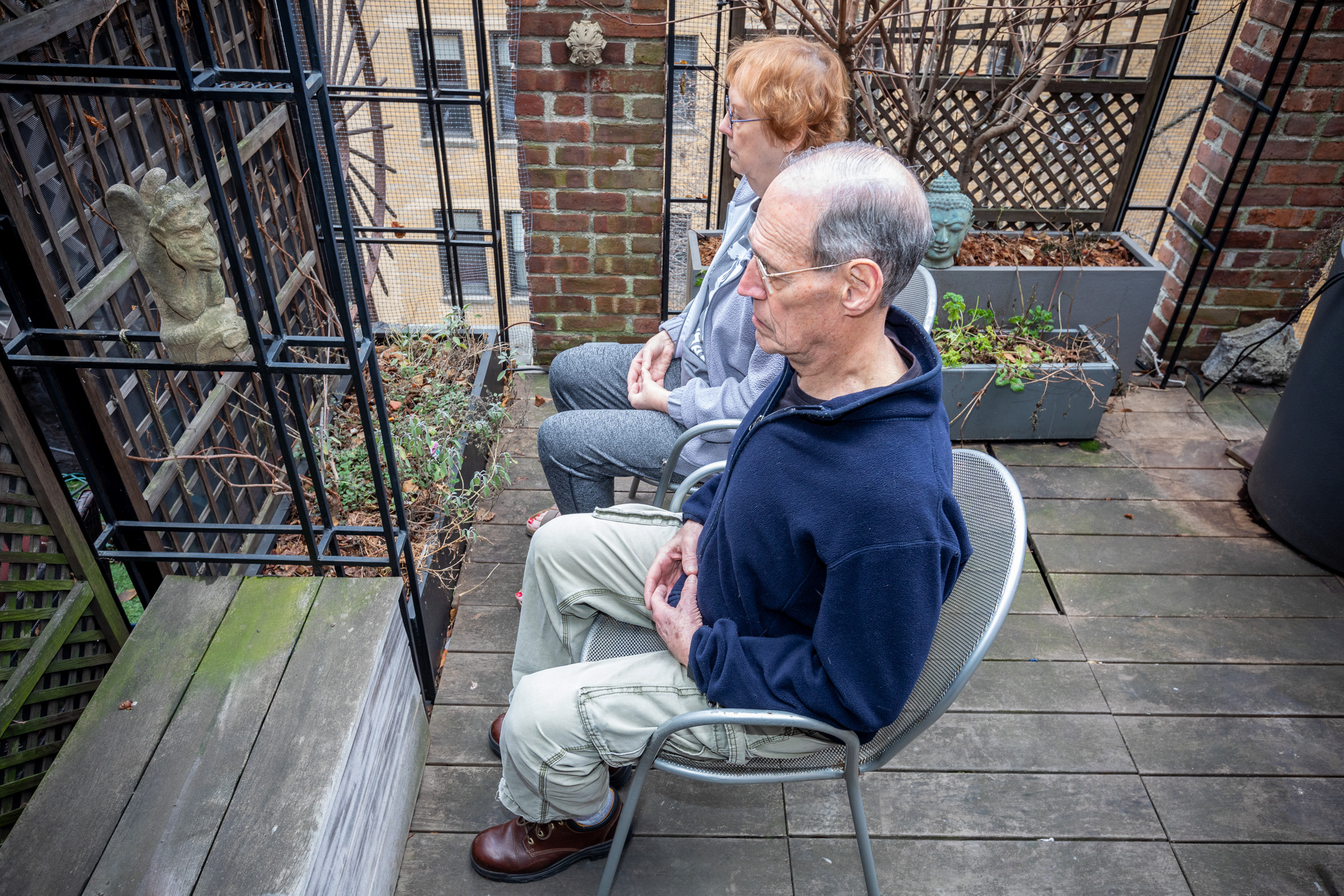 Did you know that the practice of meditation can give one a feeling of relief, like a mini vacation to a sunny place, away, or feeling more distant from, all our pressing concerns? Meditation can lead to an increased sense of creativity, well- being, and "being in charge" of our day rather than our day running us.
For me, my meditation has also been a tool that brings me closer to God, as I understand the Creator. The practice has lessened my fears and has helped me focus my energy in new ways that I find more creative and more satisfying.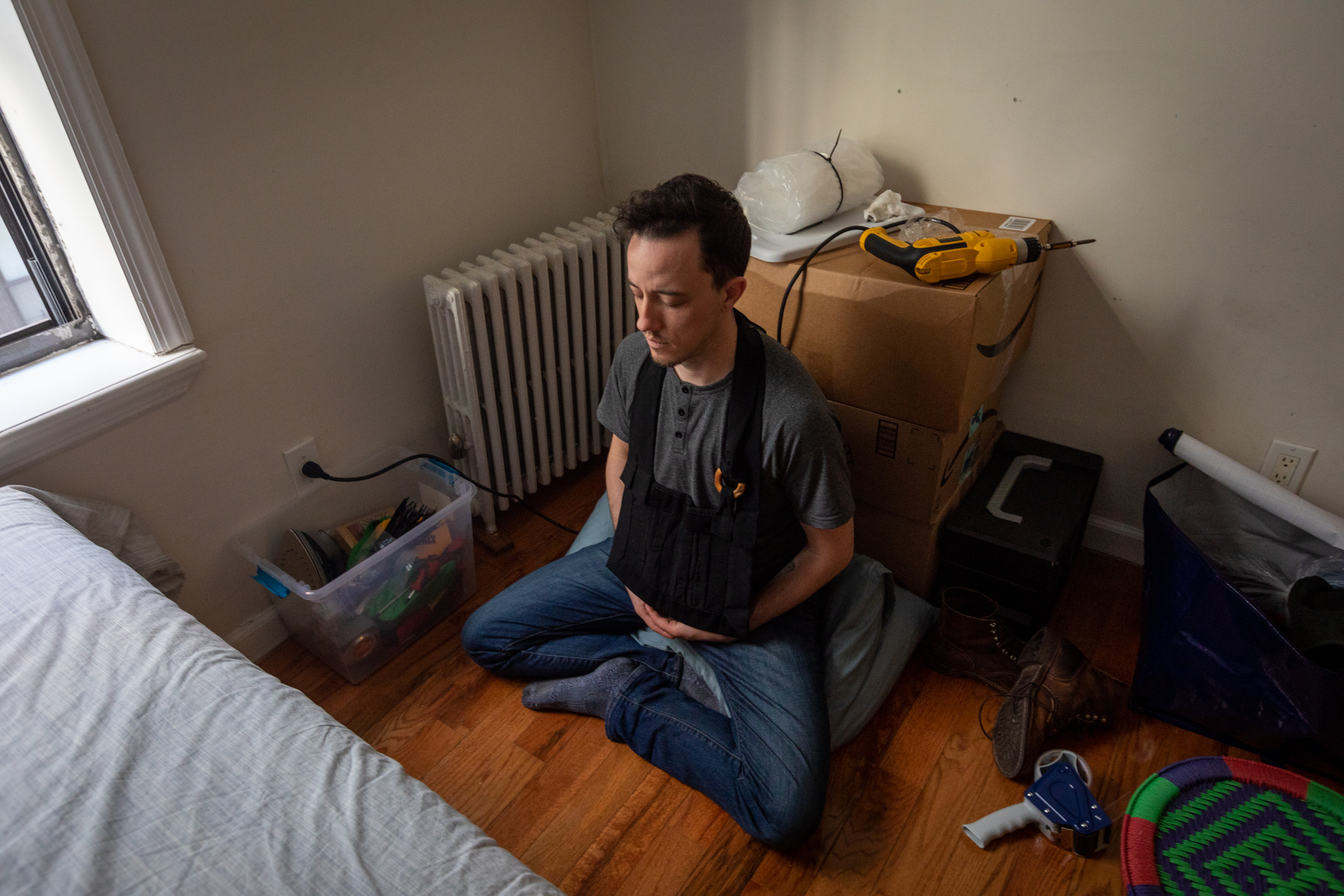 Here is how it works: Through brain imaging technology, scientists have learned that the brain does not simply decline in effectiveness as we age. Rather, through increased activity in particular locations, the brain creates more specialized neural pathways in those areas. This process works like other areas of our body. For example, our biceps, get bigger the more we lift weights at the gym. The scientific term for this process is called "neuroplasticity," which means that the brain becomes more flexible, and is constantly changing as we repeat certain patterns.
This means — and here is a big takeaway — that one can actually train one's brain to find and expand peace and calm in our own bodies.
Meditation is intended to heighten the awareness of the body so that it becomes a tool for getting to know one's self.
There are a number of different types of meditation, some with words, some without, some with movement, as walking, some with stillness. I have had the opportunity to study these types and many others. However, when I first started sitting in silence and listening to my mind and allowed myself to feel my emotions, I realized "This is me!" I found I was listening to messages from my body that I had previously ignored. I was having the opportunity to finally hear what I was saying to myself ALL the time. It was a thrill to finally "meet myself."
Since 2018, I have hosted ongoing meditation sessions Wednesday mornings at 9 AM. Initially, these took place in our own chapel, but in the last year they have been on Zoom. The meditation lasts for 30 minutes and is followed by 30 minutes of Qi Gong and Tai Chi for those who are interested. It is open to all adults, with or without any previous mediation experience. I am happy to guide others in learning to meditate. The Qi Gong/Tai Chi part is totally optional. Some folks leave right after the meditation. Again, no experience is needed. It is simply following the instructor visually, with her verbal cues.
We will soon be offering a Zoom workshop for teens, both those from our church and from the community at large. Participants will have the opportunity to experience a walking meditation, a visualization-style meditation, and a silent meditation. No Qi Gong/Tai Chi will be offered. One of these workshops was just shared with the second year confirmands and their sponsors.
They enjoyed it so much, it was decided to expand the opportunity to all church teens.
With the staff of First Church, Jake and Judi, we have agreed to offer three Teen meditation trial sessions starting this Sunday the 14th from 1 - 1:30. No session is scheduled for Easter.
For more information, call me, Nancy Mann, at 203-245-0513, or email me at with the subject MEDITATION.
With Hope,
Nancy Mann