Murky is Grief . . .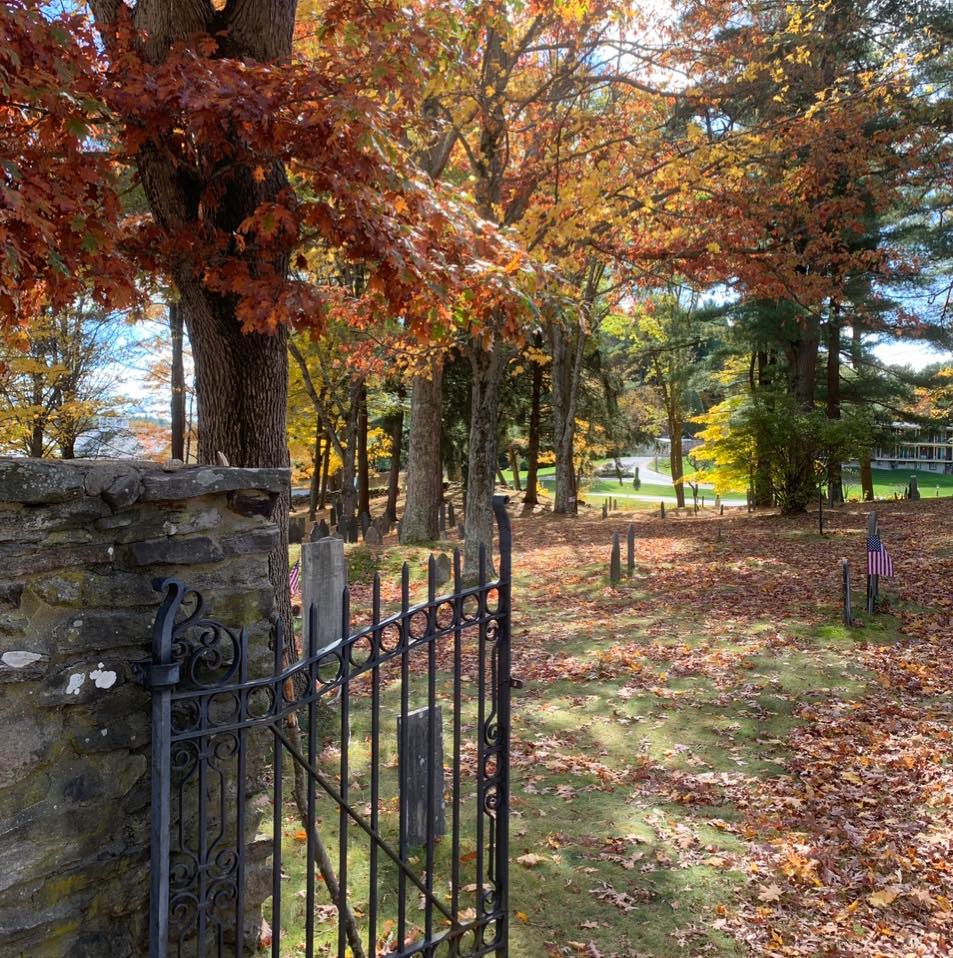 Mary Fry once wrote-

Do not stand at my grave and weep I am not there.
I do not sleep.
I am a thousand winds that blow.
I am the diamond glints on snow.
I am the sunlight on ripened grain.
I am the gentle autumn rain.
When you awaken in the morning's hush
I am the swift uplifting rush
Of quiet birds in circled flight.
I am the soft stars that shine at night.
Do not stand at my grave and cry I am not there.
I did not die.

This poem is hope-filled. It trusts that we are self-differentiated enough to understand that even though our loved one has died they are still with us in each breath and every season of life. Intellectually we may understand this concept but sometimes our hearts cannot seem to grasp the idea!

When my father died my left leg just stopped moving. It hurt to walk. As a child I had severely injured my left hip. My dad was instrumental in me walking, dancing, and playing ball again. I did not consciously think about the injury after his funeral but my muscle memory came roaring back. I needed him to help me walk through the heartbreak of losing him. It took my inner circle, chiropractor, acupuncturist, massage therapist, sleepless nights of reflection, a month and a great deal of prayer to walk more than half a block again. I lost part of myself when he died.

Like the poem I knew he was with me as each vividly colored leaf fell to the ground that October. I knew he was with me when I looked in the mirror. I knew he was with me and yet he was no longer sitting in his favorite chair. Was his death a release for him? Of course, for Alzheimer's Disease had robbed him and all of us. Did I want him to know peace? YES. Did it still hurt? Truly. Grief is not clear cut. We all wander around in its muddy waters.

Elisabeth Kübler-Ross in her 1969 book, On Death and Dying, offered us ways to understand and perhaps better "manage" our grief. She said there are five stages of grief and loss. 1. Denial and isolation 2. Anger 3. Bargaining 4. Depression 5. Acceptance. They are not necessarily experienced in the same order. Through the years people have added various stages. The one I appreciate most is gratitude. When we reach a point to "feel" thankful that we loved enough to ache for one who has died we encounter a "sweet-sorrow." In this life-long step as we remember or share stories our gratitude for days together bring us a new comfort.

In Mindfulness and Psychology Elisha Goldstein writes about possible ways to care for self while grieving. She suggests these ideas and I invite you to write your own. Each person has to discover what is best for their situation and personality type.
Friends sometimes get uncomfortable around grief and if they try and make you feel better in the moment thank them for this and let them know it is normal and natural to feel how you feel.
Make sure to also take care of yourself during this time go out on a walk make sure to eat healthy. Try and open your eyes to the delights around you. It could be a smile on a child's face or your own.
Smelling a wonderful flower or maybe tasting your own favorite food. Even in the midst of grief we can be open to the wonders of life.
Know your limits and allow yourself to take a break from feeling when it's becoming overwhelming but make sure to let your grief know that you will come back. Make a time to revisit it otherwise it will occupy you all day. Being altruistic can be a great way to move through grief. Maybe you would like to volunteer at a homeless shelter or make some things for those you care about.
Support has been known to be very helpful and so joining a grief or support group either online or in person can be enormously supportive. I close with a poem from The Color of Together.

Milton wrote the poem and book about sharing the journey of grief together:

come sit in the dark with me
and look at that moon that
is so at home in the night
let us reach deep into the
pockets of our souls for
scraps of hope and wonder
solstice
come look up at the firefly
stars flinging their light
lay back on the blanket of
dead leaves and sleeping soil
would that we had a ladder to
make a consolation of ourselves
come sing our favorite song
softly into this silent night that
welcomes the first day of winter
the one about being together
no matter what—yes — that one
come sit in the dark with me

May we sit with one another in our grief. May we walk together in sorrow. May we grow together in cherished memories and hope.

Peace and prayers dear travelers,
Ginger