Weaving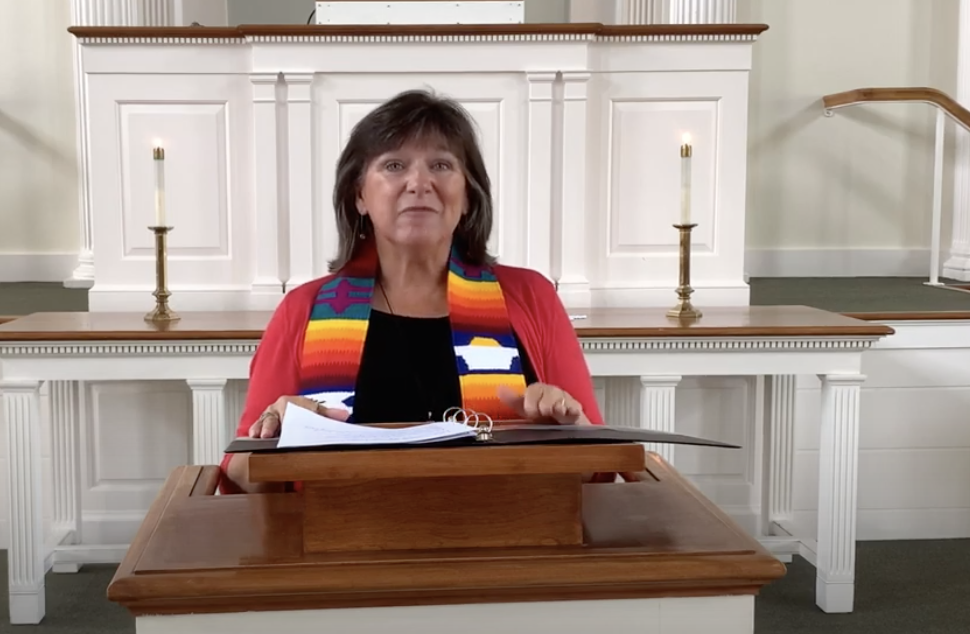 Speaker: The Rev. Dr. Ginger Brasher-Cunningham
July 18, 2021
Sermon: Sunday, June, 18, 2021
Rev. Dr. Ginger Brasher-Cunningham
Romans 8: 28
Weaving has been on my mind. Not that I know anything about weaving like Sue Jones who, along with a group of gifted First Church folks, wove this beautiful runner for our communion table. Therefore, I asked Sue to tell me about her passion for weaving. She said you can mix fibers and colors, and the patterns are infinite. She acknowledged that weaving can be challenging with the different fibers, but the designs are beautiful. She has been weaving with groups for decades. Even with their camaraderie, resources, and skills, she says there still isn't a way to know everything, but their passion invigorates them.
Coming back from sabbatical, the idea of weaving and seeking passion for living have hovered about me. Questions and wonderings are plentiful:
How do we weave the lessons learned from COVID into (hopefully) a time of transition and moving forward?
What will we weave together from my time of renewal-away and First Church's renewal- in- place?
Where will our passion for life and faith lead us?
How do we weave together today's scripture from Romans 8 - So we are convinced that every detail of our lives is continually woven together for good, for we are God's people who have been called to fulfill a loving purpose- with our spiritual and unique journeys.
What ways will we weave our histories and our faith into current days and actions?
Even when we don't know the full story, we know history is alive in its descendants. For instance, a significant portion of my DNA results include most of Europe and dots along the Ancient Spice Trade Route and The Silk Road noting Southern India, Central, South, and Western Asia, the Middle East, and North Africa. Our individual and collective histories have so much to teach us. Our families, pasts, and experiences nurture who we are and weave our life's story.
The sermons preached at First Church over the past three months - - a fleeting moment in our just shy of 380 years of history - - have provided me with some knowledge of where we have been. Reflecting on the same scriptures and reading all the sermons have helped me see some of the connections explored during sabbatical.
One idea Suzanne, our interim lead minister, set forth reminded me of a college classmate, Jim, who eventually became a beloved professor at our school, Samford University. Samford had a motto: Academic excellence in a Christian environment. Jim and I were both university tour guides and we heard these words on a daily basis. In our office, he often stated, "I think we have it wrong. We should say Christian excellence in an academic environment." I am certain that both statements came into being to address the need for balance of heart and head, faith and knowledge.
This year, Jim died of a rare brain disease. We, as a congregation, prayed for his family and his students. His legacy is rich and his passion to pursue both faith and knowledge have been present with me during sabbatical. The Howard Thurman quote Suzanne used in one of her sermons, "Don't ask what the world needs, ask what makes you come alive, and go do it. Because what the world needs is people who have come alive!" makes me smile and think about that tall, goofy, bright-eyed boy who did just that. He made impassioned pleas around the Admissions office and grew into a cherished faculty member. For a moment, ponder how your individual and collective histories weave together. What fuels your passion enough to speak up, to say something different?
In one of Jake's sermons, he spoke about the history of our state. In 1788 our state motto adopted and translated declared- the one who is transplanted here, who moves here, who chooses this place as his or her home will be "sustained, supported, cared for." This powerful statement of welcoming the stranger from away, and the stranger who has always lived here, is profound. It is also challenging because we haven't always, and we don't always offer such hospitality.
The scripture proclaims: "So, we are convinced that every detail of our lives is continually woven together for good, for we are God's people who have been called to fulfill a loving purpose- with our spiritual and unique journeys." These words seem simple. We say them often, but are they our passion? Can we see how the various colors and fibers weave into more designs than we can possibly imagine? Can we in community face challenges and know that there is more to know? Can we look at our history of benefitting from indigenous people's land and the trade of enslaved people and have passion for doing justice, loving kindness, walking humbly with God, and loving neighbor as self?
The recent meeting about Critical Race Theory at our community center broke some folks. Like all over the country, someone or ones became alarmed that we as a people would discuss racial inequities and injustices. Critical Race Theory is an academic concept that is more than 40 years old. The core idea is that race is a social construct, and that racism is not merely the product of individual bias or prejudice, but also something embedded in legal systems and policies. Of course.
Folks who call for these meetings about this theory say that such words or terms as Cultural competence, Diversity and Inclusion, Restorative pedagogy, and Equity are bad and hidden words for this theory. However, in our faith world these ideas are connected with scripture. For example:
Cultural competence - resonates with Jesus saying go to the ends of the earth and tell people of my love.
Diversity and Inclusion- The story of Pentecost springs to mind. People who spoke different languages were gathered and the Holy Spirit swept through empowering everyone to understand each other?
Restorative pedagogy –Jesus said forgive '70 x7' and, 'let the one who is without sin cast the first stone.' No one could.
And Equity- Jesus said 'let the little children come to me' reminding the disciples that equity extends to the eldest and the youngest?
Look our faith -it is about social justice. In Matthew's gospel, Jesus said "For I was hungry, and you gave me something to eat, I was thirsty, and you gave me something to drink, I was a stranger and you invited me in, I needed clothes and you clothed me, I was sick, and you looked after me, I was in prison, and you came to visit me." Then the people asked when did we do that? Jesus said, "when you did this for another, you did for me."
Why wouldn't we engage in conversation that helps us see the many fibers, colors, and combination in our world?
Why wouldn't we lean into our faith that teaches us about equity?
Why wouldn't we question our history to examine where fairness and justice have broken down?
Isn't that the call of our faith? The passion that keeps us alive?
We weave our words with strength and love, and we do not abide racist environments. We work to be anti-racist. As Sue said, mixing fibers and challenging designs, we realize that there is no end to possible patterns, and it leaves those who weave open to focusing outside themselves awaiting the beauty of different combinations.
Trust in our community -and many communities - were torn by these meetings across the country. We people of faith must embrace the verse from 2 Timothy that reads- God does not give us a spirit of fear, but power, love and sound mind. We cannot shy away from racist concepts cloaked under the guise of protecting school curriculum.
Following Christ, we must make room for each other, right wrongs, and live in the fullness of justice and love. As we in our town and those in other towns continue to discuss history, it is paramount that we understand the idea of global citizenship as well as the expansive, eclectic, and rich history that settles in the very bones of every human.
So, we are convinced that every detail of our lives is continually woven together for good, for we are God's people who have been called to fulfill a loving purpose- with our spiritual unique journeys.
May the Weaver of all, empower us to do so. Amen.
**A word from Sue Jones about the history of the runner: Shortly after Sue and her family moved to Guilford, Barbara Bishop asked Sue to weave a new runner for the communion table. Sue said, "In good Congregational style, Barbara very thoughtfully gathered a committee together to help design the weave. They picked out a design and wound colors to choose yarn for the runner. I recommended using a REP weave which lays well on a table and rarely needs pressing." Sue found a big enough loom to weave a 26 inch wide runner at Wespot in Middletown. Janney Simpson, her weaving friend, was teaching there so she joined her class and borrowed their big loom.
Then Marjorie Colton and Martha Rebuzzini joined to team to help choose the colors for the runner and pick out a pattern. Martha sewed a special bag to store the runner in. Later on, Jan Campaigne drove Sue to a specialist in Orange who cleans wedding gowns. She was able to remove most of the stains. Sue has a picture of them making wrappings of different colors of yarns. She is grateful for all who participated!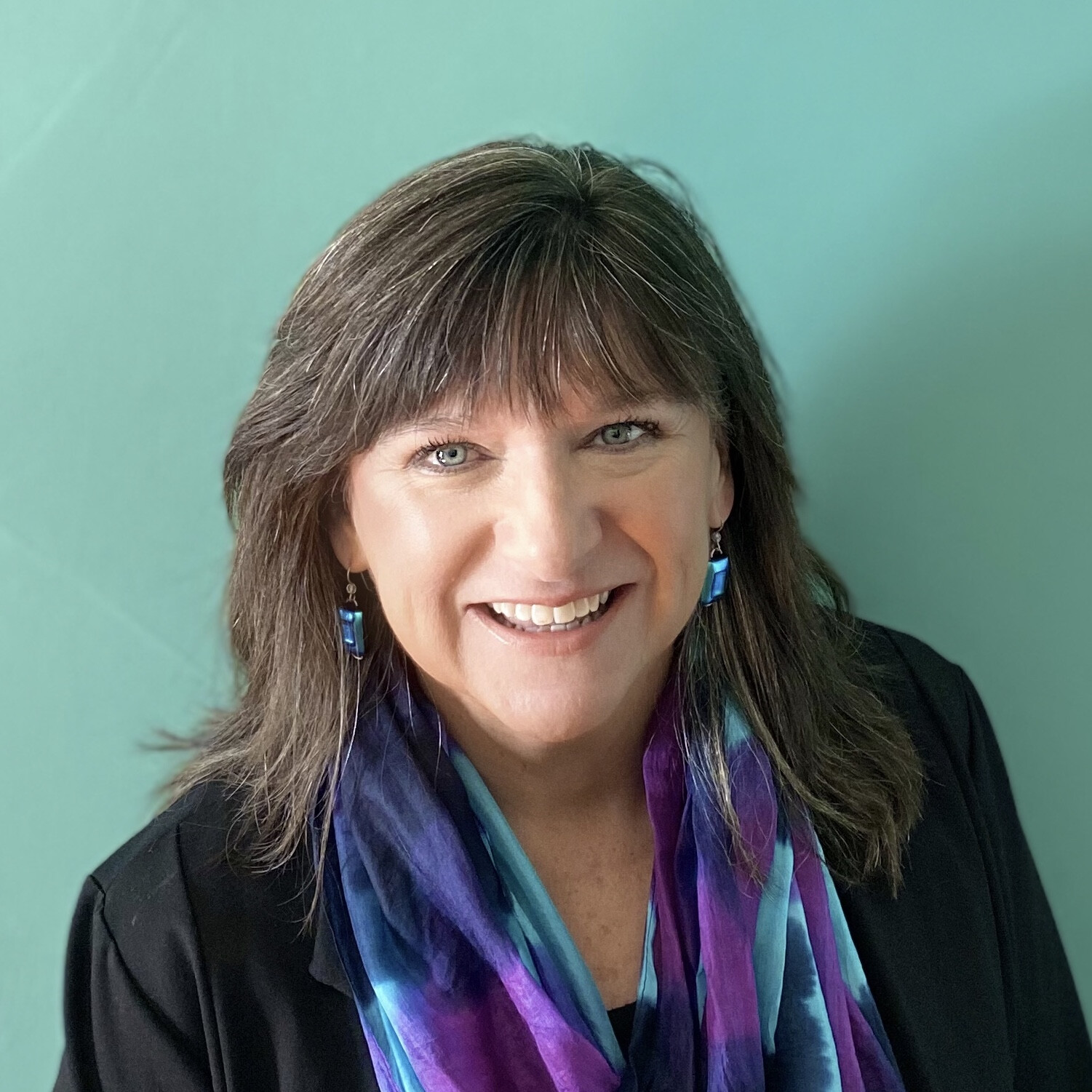 The Rev. Dr. Ginger Brasher-Cunningham
Lead Minister