A Church for Every Age!
Sunday School (September-June program year):
We offer Childcare and Sunday School for children through the 8th grade every Sunday. Our service begins at 10am in the Sanctuary. Other than Nursery aged children (3 years and younger), all children begin in the service with their parents and are then dismissed to Sunday School.
Sunday Worship (July-August):
Our Family Worship Services through the months of July, August, and Labor Day Sunday meet at 9am. Childcare is provided for children 5 years old and younger in our Nursery.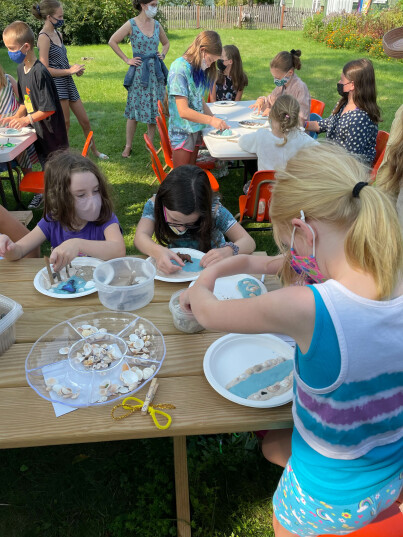 Registration:
All guests and visitors with children are welcome any time! To register, please fill out a 'Child Information' form before leaving your child with us, or email the requested information to Deb Ruotolo, Director of Children and Youth Ministries. The Child Information form for children in the Nursery through 3 years old, and for those PK through 12th grade can be found in these links.
Family and Multigenerational Events and Activities:
Throughout the year, we enjoy many times of family and community fun, celebrating the seasons of our church with planned events.
Weekly Updates and Resources for Children and Youth:
You are encouraged to subscribe to our Children, Teen, and Family E-Newsletter, which is sent each Thursday. Here, you will find weekly information regarding Sundays, as well as upcoming activities, and new resources for the faith of your family! To subscribe, please us to be added to the distribution.

Children's' Choirs:
Please see our music page for information about our children's choirs.