Prison and Re-Entry Ministry
I was in prison and you visited me…
a stranger, and you welcomed me…
Matthew 25:35-36
Prison and Re-entry Ministry at First Church supports those in prison by providing support and welcome to returning citizens into our communities. We partner with Community Partners in Action Resettlement Program, Family Re-Entry Program, and faith communities to coordinate our work.
Since 2005 the Peace Affirmation and Justice Ministry Team has sponsored our expanding prison ministries to include mentoring with young men, backpacks for returning women, creative art classes for children of incarcerated parents, a re-entry education fund, and building a network of faith communities and individuals committed to prison reform and criminal justice.
This outreach program provides volunteer opportunities for:
Working in the schools with children of incarcerated parents.
In-prison mentoring with young men.
Supporting women upon their release back into the community.
Backpack donations.
Workshops on life skills.
Financial support for bus passes and the Re-entry Education Fund.
Through advocacy we partner with other civic and religious groups to:
Raise awareness of the issues, particularly around juveniles, women, and the racial composition in prisons.
Write and speak with legislators on prison and criminal justice issues.
Work with others to bring about reform of prison and re-entry policies.
Contact us to learn more about volunteer opportunities, mentoring, and working with others by joining the Prison and Re-entry Ministries Network.
The Rev. Dr. Sandra Wiens, Director of Prison and Re-entry Ministries
Refugee Resettlement Ministry
First Church has a long history of refugee resettlement. Beginning in the 1980's with the Viet Nam refugees to our most recent settlement of an Iraqi family in 2013. While the face of the ministry has changed over the years, our mission has not.
The refugee resettlement ministry believes in God's call to care for those who are persecuted, those who are homeless, those who are hungry and in need. Our current refugee resettlement program consists of working closely with Integrated Refugee and Immigrant Services (IRIS) in New Haven which is a part of Church World Service (CWS). CWS works on a global level, IRIS works on a regional level, and our group works on a local level, closest with the families. We work in partnership with Temple Beth Tikvah to welcome immigrants in our communities. Recently, we have acted as a co-sponsoring church in cooperation with IRIS. We accept the responsibility of caring for a family for approximately one year after their entry into the U.S.
The Refugee Resettlement Ministry is a working group that meets and assists with many elements of a family's resettlement. We as a church community and committee, decide when we are ready to commit to a family. When the church has the opportunity to commit to another family, a committee is then formed, money is raised and IRIS helps us to find an appropriate family to assist.
Environmental Ministry
The Environmental Ministry Team (EMT) serves as a forum for sharing and bringing environmental church policy and resource information to the notice of the congregation and the church's leadership.


Given the overriding danger of climate change to earth's life support systems, our Christian tradition is called to take a far more active role.
We are called to articulate the sacredness of God's creation powerful enough to replace personal consumption as our highest right and entitlement.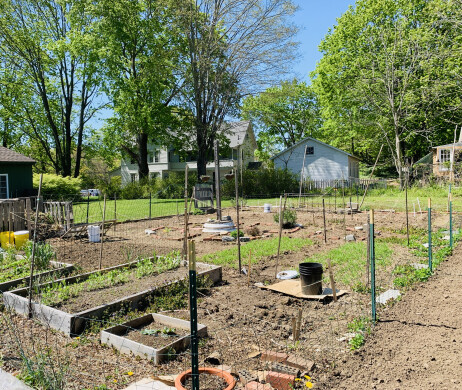 The church context can uniquely help us form the values we need to understand that our human share of natural resources. We do this by expanding the Golden Rule's "love neighbor as self" to include everything on earth.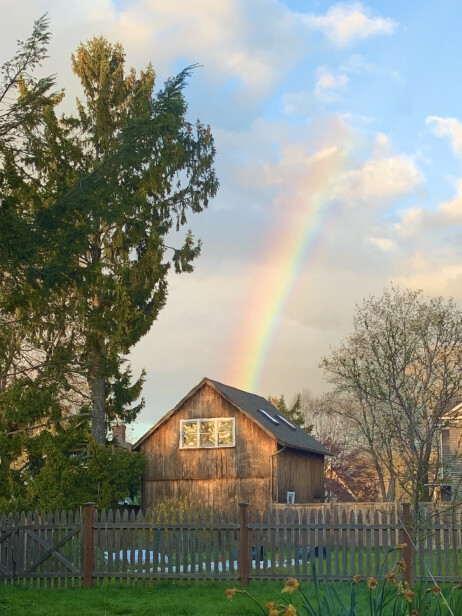 As a Green Church, our congregation endorses the ideal of environmental stewardship as part of our Christian discipleship. We pledge our ongoing commitment to the care of God's creation, and we offer the following resources:
Other areas of interest:
Divestment:

We support r

esponsible investing with companies that don't harm the environment.
Eco-Economics: We encourage food production and consumption patterns generate green house gases affecting climate change.
Supporting

locally grown food and Farmers' Market and our own Church Organic Garden is key to our mission! Come grow with us.
Peace, Affirmation, and Justice Ministry Team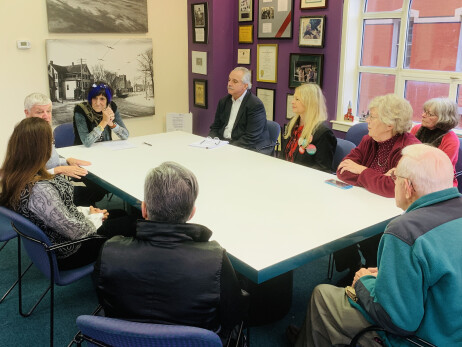 First Church, through its Peace, Affirmation, and Justice Ministry, actively seeks to study, support and advocate for the dignity and equality of all people and the protection of the environment. We believe that harmony, friendship and understanding is God's plan for all of humanity. We do this through the following actions and activities among others:
International Day of Peace September 21st annually: Members of First Church are joined by area faith communities and peace groups to honor the United Nations International Day of Peace. Bells around the world ring out at noon followed by a moment of silence. Our celebration also includes singing, readings, and comments by invited guests.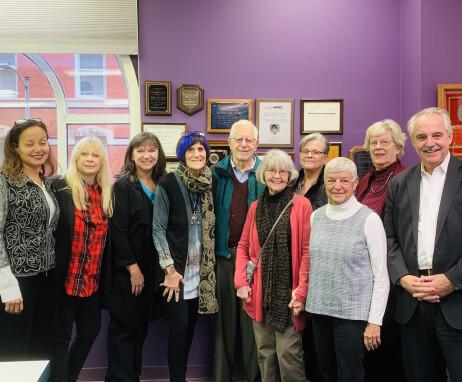 We support and encourage the Prison and Re-entry Ministries of First Church. This is dedicated to providing on-going support to returning citizens, women and young men in prison, and children of incarcerated parents.
Each year we sponsor a Prison Ministries Intern from Yale Divinity School under the supervision of The Rev. Dr. Sandra Wiens.
Since engaging with Kairos Palestine, a Moment of Truth, a call to the churches of the world, written by Palestinian Christians in 2009, the Peace Affirmation and Justice team has sought to support and advocate for Palestinian human rights, equality and dignity. It has focused on educating the congregation and sent two delegations of church members to visit Palestine-Israel in 2014 and 2019.
PAJ and the Church Council have endorsed two Resolutions of Witness put forward to the UCC General Synods of 2015 and 2017 by the UCC Palestine Israel Network (https://www.uccpin.org/2015-Resolution; https://www.uccpin.org/2017-resolution), one calling for boycotts of certain goods and companies connected to the Occupied Territories and the other calling for the UCC to "Advocate for the Rights of Children Living Under Israeli Occupation."
PAJ has continued to express its support of the 2017 resolution by screening the film, "How Are the Children," produced by UCCPIN with a lecture by Professor Linda Mayes of the Yale Child Study Center about the consequences of trauma to children and by encouraging support of a bill in Congress by Representative Betty McCollum, which would limit US assistance to Israeli forces which abuse children. PAJ has also provided workshops and tables at Super Saturday events on Palestine-Israel issues and given financial support to the UCC PIN.
Legislative Advocacy: We work with Michele Mudrick, Legislative Advocate of the Historic Connecticut Conference of the UCC, on issues related to criminal justice, Immigration and Sanctuary issues, environment protection, LGBTQ rights, gun control and other social justice concerns.
We are in regular conversation and maintain contact with Representatives on both the Federal and State level to provide opportunities for work with our legislative representatives on issues of mutual concern.
All are welcome to this sacred work of helping work for Peace, Affirmation, and Justice in our world!
Pastoral Care Ministries
Care is a hallmark of the First Church community. From the Women's outreach to Parish Care Team, and hospitality, our care for one another and the whole community is tangible. Our concern is expressed through the Prayer Shawl ministry, regular visits, and support during times of crisis, sorrow, and life transitions.
One of our newer ministries is a gathering of those widowed. They meet monthly to share a meal and a knowing look. In sharing food from the community garden, and extending the table of welcome, we cherish the opportunity to be a community of faith.
One of the most fun one-time committees is the Christmas Tree Committee that gathers in December to locate, cut down, and bring a tree into our Sanctuary for Advent and Christmas.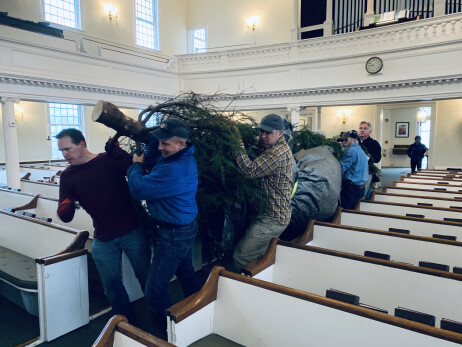 Please contact our office to find ways to connect! There is a place for everyone and the work you are called to at First Church.
Immigration and Sanctuary Ministry
Jesus wept when he looked across the land at the suffering of immigrant families. With Jesus we prayer for the struggling families who are looking for a safe harbor. Hold your children tight. Let them feel your love and care. Give them the courage to persevere. Give me the strength to help. Amen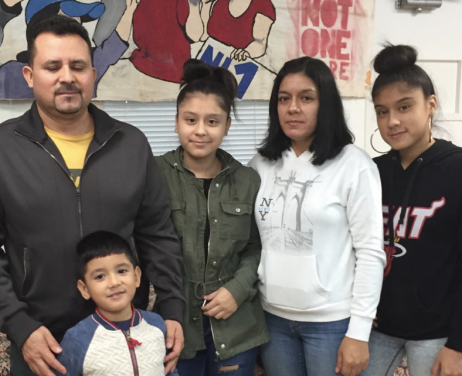 Undocumented immigrants who have lived in this country for years, asylum seekers recently crossing the border, young adults who were brought here as children - these are not nameless, faceless statistics; they are moms, dads, husbands, wives, and children seeking safety, justice and freedom for themselves and their loved ones.
On September 30, 2018 the congregation voted to become a Sanctuary Congregation and now an Immigrant Welcoming Congregation of the UCC. To bring the experience of what it means to "live" in sanctuary, the traveling Sanctuary Photo Exhibit was brought to our congregation with the exhibition held in the sanctuary. The photographs captured the challenges, cost and family strife when waiting for legal protection to remain in this country.
We have joined the state-wide Rapid Response Network organized by Unidad Latina en Acción as we continue to work with the immigrant community. We offered our congregation as a Safe Space if there was an ICE raid in our community offering extravagant hospitality to those overcome by fear and possible deportation.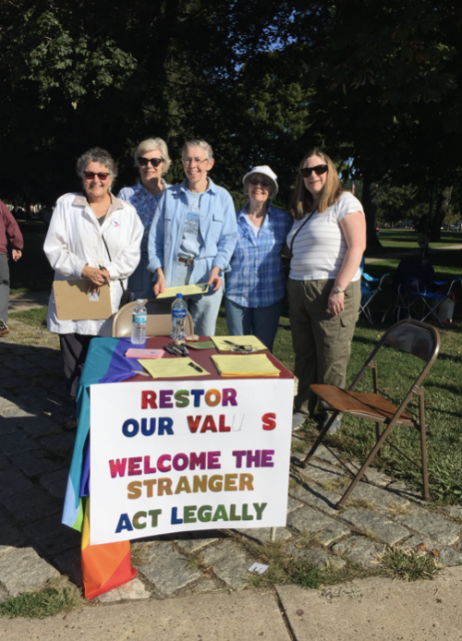 After compiling a list of government abuses of asylum seekers and immigrants a petition to raise awareness was circulated among our members and the community. The petition requested that our representatives remain firm in their demand to end the cruel and inhumane treatment of immigrants. The petition with over 700 signatures, 250 of church members, was presented to Congresswoman Rosa DeLauro, State Senator Christine Cohen, State Representative Sean Scanlon, State Representative Vincent Candelora, and Attorney General William Tong.
As a witness of solidarity with asylum seeking children and families our pastor, the Rev. Dr. Ginger Brasher-Cunningham, joined over 500 faith leaders in a Moral Monday protest at a U.S. Border Patrol detention facility. Faith leaders of all denominations called for an end of migrant family and child detention and offered prayer for those incarcerated.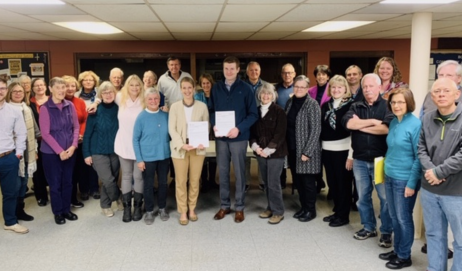 First Church has joined a team to embrace and support a mother and her four children who now live in New Haven, CT. The team is comprised of church groups, a local synagogue and non-affiliated volunteers. Our mission is to continue the Christian traditions of the Good Samaritan and welcoming the immigrant.