At First Church, it is our mission to worship God, to gather in community, and to help all people deepen in faith with accompaniment and resources for the journey.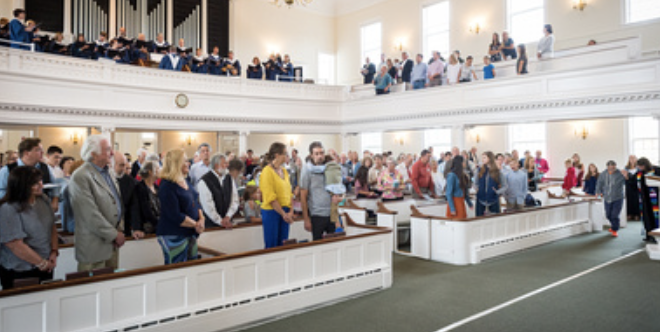 We have a Minister of Faith Formation, The Rev. Jake Miles Joseph, who publishes a weekly newsletter called The Steeple to help everyone stay informed on the multitude of opportunities for Spiritual seeking, deepening, and engagement. He and our Lead Minister, The Rev. Dr. Ginger Brasher Cunningham, have a weekly online Bible Study and Theological Discussion that all are welcome to attend called "Live! with Ginger and Jake" on Facebook Live. It is on Wednesdays from 12-12:30 pm weekly.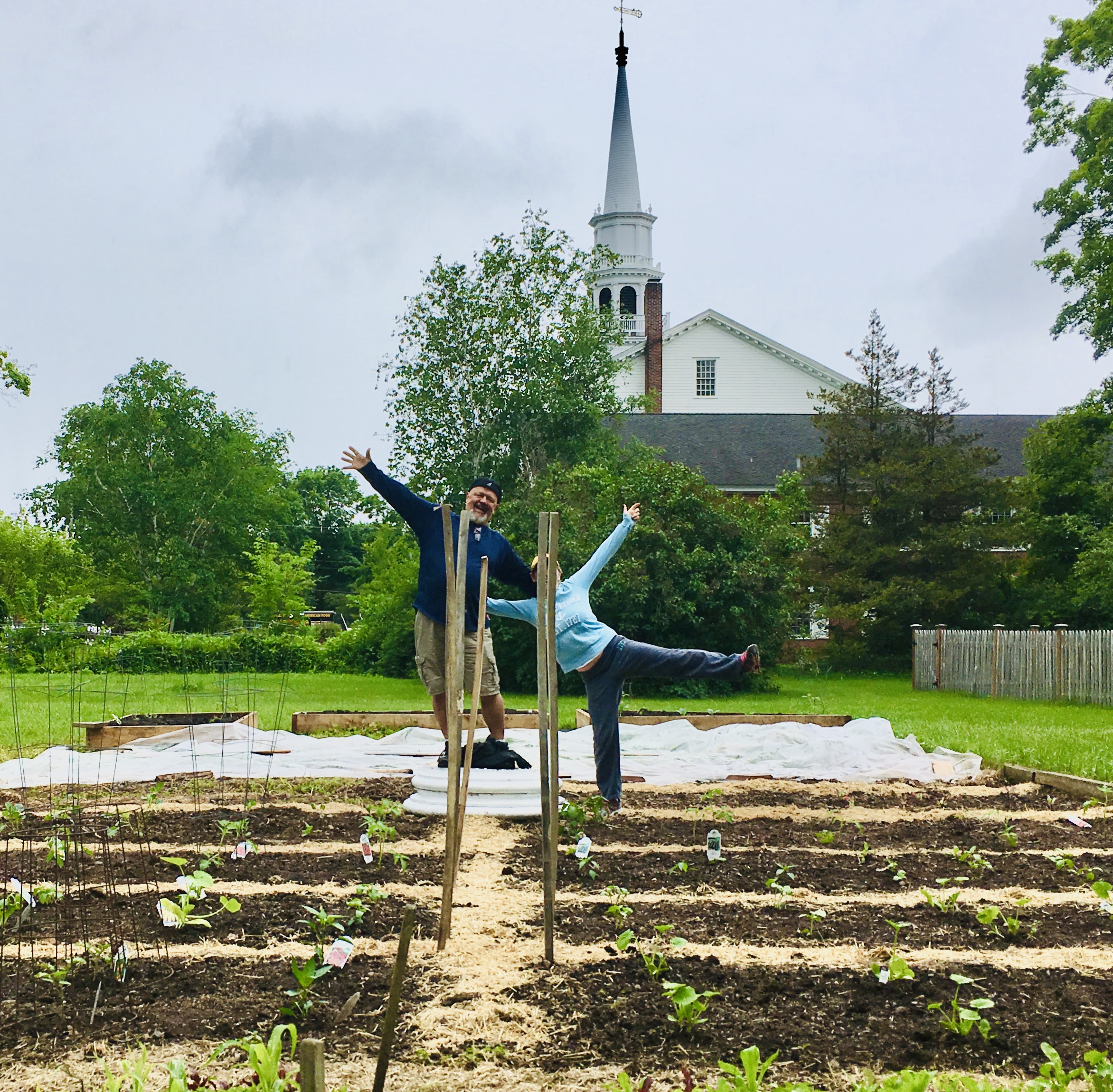 We have countless small groups that usually meet: Weekly Bible Study Groups, Wednesday morning meditation for all ages, a monthly men's fellowship breakfast, a women's fellowship called Alpha Club, book studies on many topics, Lenten Dinner and Classes Series, a devoted group of gardeners who plant and nurture our community organic garden, a lunch group for bereavement for widows, and opportunities to work for justice. We are working to meet many needs and continue creating new groups and spaces for going deeper in faith and exploring our spirituality. Join us for the journey!


Our Adult Education Committee develops and sponsors numerous learning experiences for members and visitors to First Church to help us understand the issues of our day and how God is calling us to respond. Adult Education often provides forums that meet following the 10 AM Sunday services. On other occasions, a conference may be sponsored that will run for a day or for an entire weekend.
Our Annual Harvest Fair is the not to be missed event for the whole Connecticut Shoreline every year! Our Harvest Fair Committee works to bring us a celebration of food, antiques, and fun for every age! We will post more information here as it comes available for the plans for a Harvest Fair 2020.