Traveling Mercies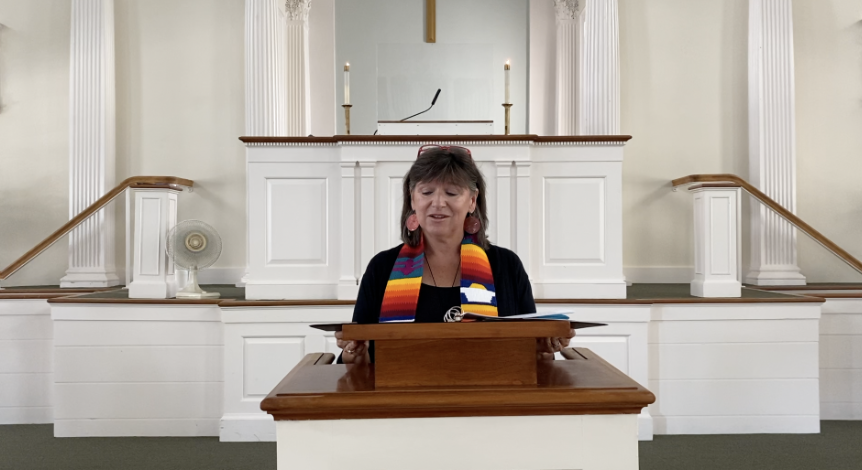 Speaker: The Rev. Dr. Ginger Brasher-Cunningham
August 15, 2021
Sermon Sunday 15 August 2021
Rev. Dr. Ginger Brasher-Cunningham
Scripture Readings:
1 Kings 19:4-8 New International Version:
4 While Elijah went a day's journey into the wilderness. He came to a broom bush, sat down under it and prayed that he might die. "I have had enough, Lord," he said. "Take my life; I am no better than my ancestors." 5 Then he lay down under the bush and fell asleep. All at once an angel touched him and said, "Get up and eat."6 He looked around, and there by his head was some bread baked over hot coals, and a jar of water. He ate and drank and then lay down again.
7 The angel of the Lord came back a second time and touched him and said, "Get up and eat, for the journey is too much for you." 8 So he got up and ate and drank. Strengthened by that food, he traveled forty days and forty nights until he reached Horeb, the mountain of God.
Excerpts from Ephesians 4:25-5:2:
25 Put off falsehood and speak truthfully to your neighbor, for we are all members of one body. 26 "In your anger do not sin"[a]: Do not let the sun go down while you are still angry, 27 and do not give the devil a foothold. 29 Do not let any unwholesome talk come out of your mouths, but only what is helpful for building others up according to their needs, that it may benefit those who listen. 30 And do not grieve the Holy Spirit of God. Be imitators of Christ, kind and compassionate to one another, forgiving each other, just as in Christ God forgave you. 1 Follow God's example and walk in the way of love.
"Traveling Mercies"
In the reading from 1st Kings, one translation says that Elijah woke to bread, and in another to cake. I don't know about you, but for me feeling sad or like I have just had enough, waking to either - - bread or cake - - gives me a little push to move forward.
As we gather yet again in uncertain times, please join in a centering practice. Let us we roll our shoulders back, open our hands, our hearts, and our minds Together breathe in the breath of God. Breathe out the love of God.
As we pause to rest in the Spirit, envision the broom bush - the shelter - God has given us. Join in thanksgiving for the nourishment that is offered us to us time after time. Together we pray, Divine One, under your sheltering sky of love and grace, we trust your Spirit is already present to fill us with hope in the midst of personal and global struggles. Empower us to find our way home to you and focus our days as Christ taught walking in the ways of love. Amen.
Every summer clergy and staff gather and reflect on the previous year. We ponder ways we missed the mark of love. We think about the ministries that blossomed and those that have yet to bloom. Then we develop a theme for the year to come. Like many reflecting on the previous eighteen months, a period of time that holds an array of emotions, events, changes, challenges, healing and growth too, we now long for clarity and yet we are still tethered to uncertainty.
Life has always been unpredictable, but collectively and globally the ambiguity is pronounced. Even those who are grateful for the privilege of healthy family members, financial security, and/or time to be creative during those not-so-far-off days, can relate to Elijah. We, too, are probably weary, mask-tired, had enough, and may be a little grumpy too.
First Church's worship theme for the coming year is Creating Space to Mend. Elijah needed to mend. He said, "I have had enough, Lord, take my life; I am no better than my ancestors." Then he lay down under the bush and fell asleep. Shakespeare wrote, "And sleep that sometimes shuts up sorrow's eye - steal me awhile from my own company." Yes: respite, mending, and resting through sleep is part of healing.
Prior to where we enter the story, Elijah had been in a prophetic debate of sorts (a longer tale than our time allows.) In the conflict, tempers flared. Fleeing the situation, he was mentally and physically tired. Under the tree, like those before him, he found rest. Under the tree, like those before him, he realized that he was just human. Gifted. Skilled. Called. And – exhausted.
The angel reminded him to get up, eat, and drink. I wonder if Elijah, beyond feeling fatigued, could have been grieving that life was not going as expected. I have not only sat with those who mourn reminding them to eat and drink, but in personal sorrow, I have received those angelic words from others as well.
We all need a sheltering tree and beneficent voices to empower us for current days and journeys ahead. When life unravels, there is shift - from the shock of the change to the longing for days to be different - to a choice: a choice to live with what is. A previous parishioner from the south shore of Massachusetts, Vera, often said, "It is what it is." Other than physically-limited vision, she was very healthy until she died at one hundred and one. I believe her obvious and profound phrase it-is- what-it-is was her broom bush. She trusted God would walk with her through whatever life brought, held on to her mantra, and lived out many of qualities in the Ephesians passage.
Audre Lorde, civil rights activist who defined herself as "Black, lesbian, mother, warrior, poet" died in 1992 at age 58. She penned:
"My response to racism is anger. I have lived with that anger, ignoring it, feeding upon it, learning to use it before it laid my visions to waste, for most of my life. Once I did it in silence, afraid of the weight. My fear of anger taught me nothing. Your fear of that anger will teach you nothing, also."
Our fear of expressing anger, stuffing it, holding on to it will teach us nothing as well.
Elijah was weary and embraced the kindness offered to him. Vera was practical and spoke truthfully. Audre was angry and did not keep it pent up. Within these vignettes of life, the wilderness for each one manifested in different ways and connected to the Ephesians reading.
Summarizing the Ephesians passage:
We are all members of one body,
Be kind, be truthful, share with those in need, build one another up,
Don't let the sun go down on your wrath, clear the air, seek forgiveness whether it occurs or
not, follow God's example, and walk in the ways of love.
Renew and replenish our bodies and spirits
Reset and recognize it is what it is
Reestablish the re-engage the call to justice.
Some of the Ephesians ideas that connect to us, as a community and a church, are that we are practical and don't rest well. We focus on kindness and need to work on direct conversation and expressing anger. Being practical, this year's theme - Creating Space to Mend – calls us to rest as we move forward. For we are still recovering from separation and the consequences of COVID. We still feel disconnected from church and one another. Mending is a focus. Kindness - we do that pretty well.
One of my favorite moments this year was learning that the Song Foundation offered kindness scholarships to several high school seniors. Yes, kindness scholarships! We have signs and rocks around town that simply read Be Kind. What a wonderful reminder . . .
Granted in recent times, some folks in town have struggled to be kind with their words as they make false statements about race, equity, diversity, and justice… which causes anger to arise. Expressing it, not letting the sun go down on it, learning how to live with it, and address it are necessary. For a moment, let's look at some of our role models. People who like Audre had powerful reasons to be angry and found ways to work with that anger.
Nelson Mandela, who had been imprisoned for more than twenty -five years, proclaimed:
"I had no epiphany no singular revelation no moment of truth but a steady accumulation of a thousand slights a thousand indignities and a thousand unremembered moments produced in- me an anger a rebelliousness a desire to fight the system that imprisoned my people. There was no particular day on which I said Henceforth I will devote myself to the liberation of my people instead I simply found myself doing so and could not do otherwise."
In an interview Gandhi said this when asked, "But how can anger be a positive force and, more so, why hasn't anyone ever seen you angry?" He replied,
"Because I have learned to use my anger for good. Anger to people is like gas to the automobile — it fuels you to move forward and get to a better place. Without it, we would not be motivated to rise to a challenge. It is an energy that compels us to define what is just and unjust."
And Maya Angelou penned, (adapted)
"You should be angry. You must not be bitter. Bitterness is like disease. It eats upon the host. It doesn't do anything to the object of its displeasure. So, use that anger. You write it. You paint it. You dance it. You march it. You vote it. You do everything about it. You talk it. Never stop talking it."
When anger bubbles inside, take a breath. Breathe in the breath of God, and breathe out the love while discerning the way to move forward in addressing the anger.
An animated film from 2015 called Inside Out did a brilliant exemplifying how feelings can control our behaviors. An eleven-year-old girl named Riley moves from Minnesota to San Francisco for her father's new job. Nothing is the same, she doesn't have friends, and everything goes wrong. The basic emotions that control her actions are Joy, Sadness, Fear, Disgust, and Anger. The problem comes in when all the feelings are not integrated. The movie is poignant and beautifully done. If you watch it alongside Coco, you will experience another powerful animated movie that deals with emotion, with grief.
As I prayed for our congregation and studied the scriptures, I felt that both the Elijah story and the Ephesians passages invited us to contemplate emotions and behaviors. As we take some time to rest under God's sheltering tree, and lean into care that is offered, may we too examine how our emotions are coming into play for us in these complicated days.
Be imitators of Christ, walk in the way of love, and go in peace. Amen.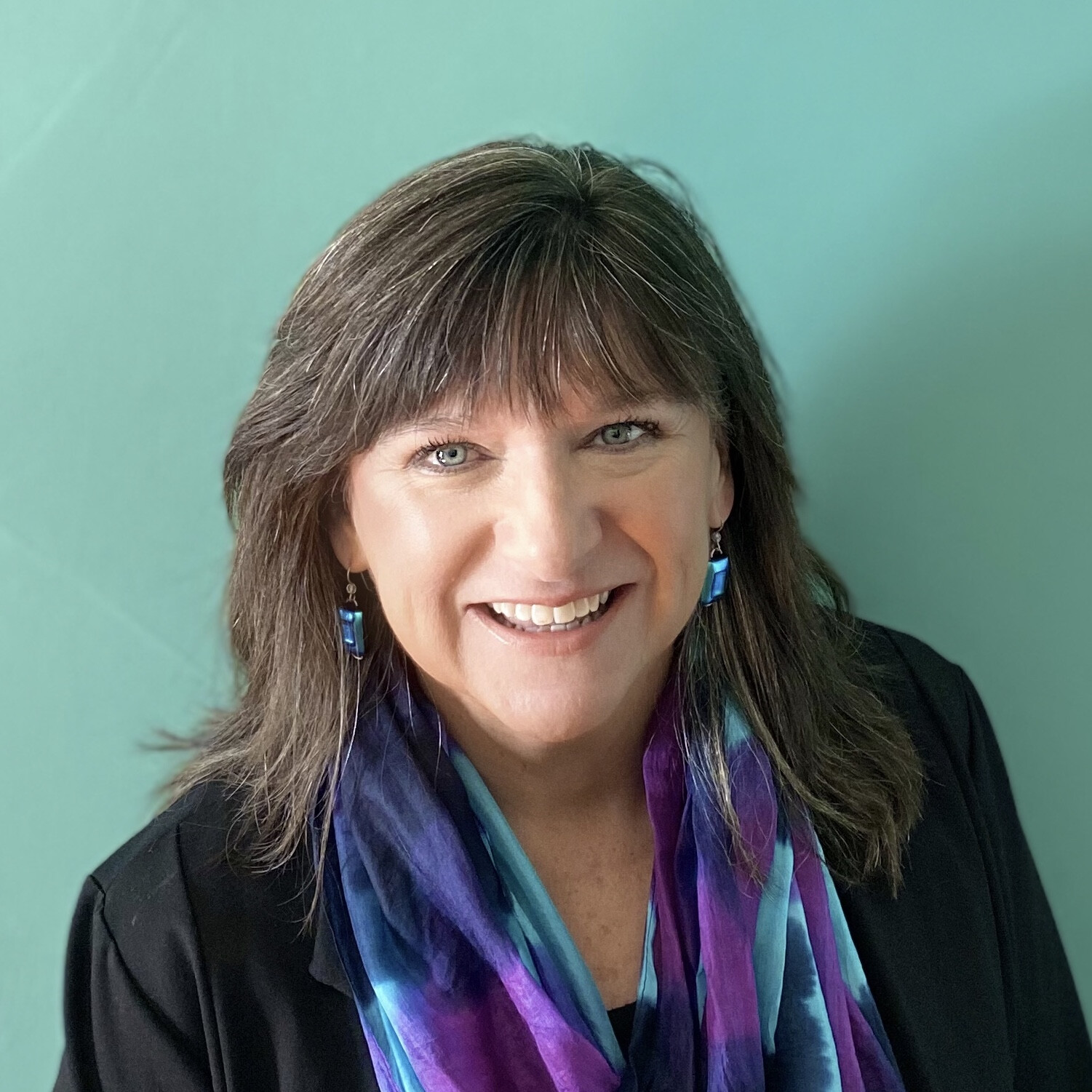 The Rev. Dr. Ginger Brasher-Cunningham
Lead Minister